Local Lynx began its existence as a private venture in Langham, North Norfolk, in July 1998, with limited financial support and some help with type-setting and distribution.

Eighteen months later it had become apparent that the paper could serve a wider purpose as a community newspaper serving the 10 villages now covered. A Support Group, with representatives from each of the villages, was formed and a basic financial system was set up, based on voluntary work by publishers and distributors and with the cost of printing being met by advertisers, together with some donations.

Since then the paper has gone from strength to strength, becoming recognised as a useful guide to village events and an advertising medium for local businesses. Issues also contain articles of general interest or information, together with personal recollections of life in the area, nature notes and people news.

At a time when life in rural areas is undergoing major changes, the paper provides a link between past and present and reinforces links of common interest between the 10 villages - to strengthen and support the community in this area of North Norfolk.

The paper is non-profit-making and is delivered free to every home in the 10 villages.

How the Lynx got its name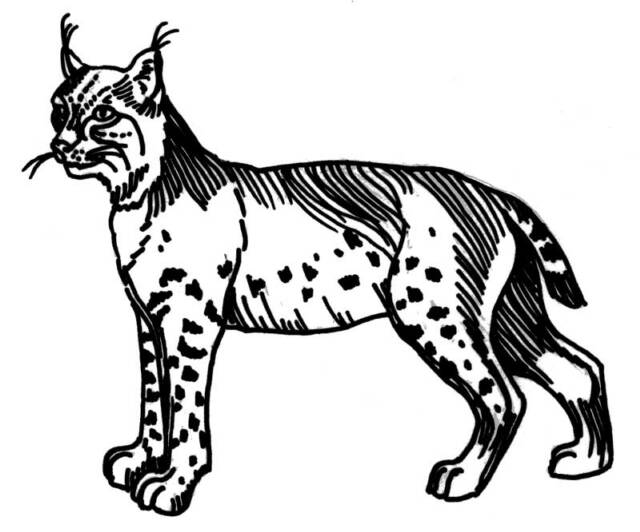 Our distinctive title was suggested by one of the children of the paper's founder, a former Langham resident who used to assemble it almost entirely by hand.  The Lynx took on visual form when drawn (right) by Bob Brandt and used to make regular appearances in our pages. Maybe a return is overdue....